Mountain Bike Skills Coaching
Sheffield, The Peak District, Derbyshire & Yorkshire

Rideabout MTB Skills Coaching
We deliver mountain bike coaching in Sheffield, South Yorkshire, & Derbyshire. With over 8 years experience of MTB coaching, riding and racing, you will receive top quality instruction and advice as well as a fun day out on the bike.
Why do I need mountain bike skills coaching?
You only need to spend a few minutes watching MTB videos on Youtube or Instagram to realise that getting better at riding bikes is an open ended goal. But thats not a reason to give some serious attention to improving your skils. Learning to master even the basics in mountain biking can take hours of practice. Coaching will help to accelerate that process and help you to stay engaged with developing skills.
Without outside input, its easy to form habits that hinder your progression. That's why we use video feedback, alongside clear explanations of mountain bike technique. This will help you to understand how certain skills should look and feel, and how you can improve your confidence and speed.
Many mountainbikers spend some serious time and money on their bikes and equipment without giving the same attention to their skills. Not only will coaching help you to improve as a rider, we will also help you to get the most out of your bike with advice on setting your bike to get the most out of it.
What MTB skills can you coach?
In short everything, but here's some examples of how many riders want to improve:
I want to feel safer on descents - we will help you to use body position, weight shift and braking effectively in order to negotiate features
I want to be able to ride berms faster -  we will teach you to use a dynamic cornering technique  designed to propel you through berms  rather than just rolling through them.
I want to be able to jump doubles - we will start by making sure you have perfected jumping technique on table tops. Using Pumping to gain speed on the take off. Once you can do this jumping is just a matter of practice.
I want to get faster for XC, Enduro or DH racing - we will set benchmarks for the session, such as timed runs and video analysis. Giving discipline specific advice, taking into account the tactical and physiological elements specific to you.
Where is MTB coaching delivered?
Our courses are run at established venues around Sheffield, Grenoside Woods, Wharncliffe Woods, Parkwood Springs, Lady Cannings, Bolehills BMX track and Farmer Johns Bike Park. These venues offer plenty of scope for coaching all MTB techniques. Here's a low down on the different venues.
Grenoside Woods, South Yorkshire - there are three trails at Greno. Pub Run (red), Steel City (red) and DH3 (black). With the style of riding mainly being fast/flat hard pack trails. There's a good range of features including tabletop and gap jumps, berms and rockgardens. This is the ideal place to work on jumping for all types of riders, and core skills for Enduro and XC riders.
Bolehills BMX Track, Sheffield- Bolehills is the best place in Sheffield to develop jumping skills for all types of riders. Once a BMX race track the venue has been adapted over the years to cater more for BMX, Dirt Jump and MTB. There are still the smooth BMX double, triple and quad jumps, as well as MTB style table tops and some steep lipped dirt jumps. You can ride it on almost any MTB, DJ or BMX, although its a lot of hard pedalling on an Enduro full sus!
Parkwood Springs, South Yorkshire- there is one trail at Parkwood springs and also a dual pump track line. The features include, fast berms, table top jumps, small drops and rockgardens. The surface is smooth so its ideal for all riders, from young beginners upwards. Its also an ideal location for Enduro, DH & XC riders to develop pumping technique and speed in fast turns.
Lady Cannings, Sheffield - There are two trails at Lady Cannings, Blue Steel and Cooking on Gas. The venue is ideal for Trail & XC riders, to develop a range of techniques. There are tight and open turns, small rockgardens and small rollers/jumps. Locally there are also bridleways with drops and technical climbs that can be used for coaching. This is an ideal location for coaching for riders who are wanting to ride the Peak District, as some of the best natural peak district trails are nearby, such as Stanage Edge.
Farmer Johns Bike Park, Greater Manchester - Farmer Johns is an ideal place for Enduro & DH riders to develop jumping and descending skills. There are fast supportive berms, drops, tabletop and gap jumps. As well as some downhill trails.
Is Coaching Just for Beginners?
No definetely not. Many intermediate riders have areas in basic techniques which will vastly improve their riding. For example a common pitfall is to ride with weight too far back, in a stiff defensive stance, particularly on steep twisty trails. Instead, by using brakes effectively on certain parts of the trails, and improving cornering technique, you can maintain flow and gradually increase speed.
If you are an advanced rider then coaching is likely to be more focused on specific outcomes for each individual. For example a downhill racer may be competent on a tight twisty section at a steady flow pace. But when pushing harder at race speed they start to brake ineffectively and make mistakes. In this case we will do some problem solving. Working at certain elements such as line choice, body movement and physiology, we can gradually progress up to race speed, tweaking technique along the way. We will also use more specific feedback techniques, such as time checks on sections of track to see the improvement in speed.
What will we do in a MTB skills sessions?
Observe - we will observe you riding specific sections of trail, and give you feedback and instruction to help you improve. One tool we use a lot is video feedback. This can help with visualising the technique and help to see how you are improving.
Outcomes - we will give you clear outcomes to aim for, explaining the importance of the technique or exercise and how to use it effectively on the trails.
Listen  - We will listen to how you feel about the technique and what you are struggling with. This will help us to tailor the exercises to suit your learning style
Coach - you will be coached through techniques, using methods best suited to you.
Summarise - We will give you something solid and memorable to take away from the session. Such as videos, pictures and key coaching points, to help you in your practise.
Why choose Michael Guilford for MTB Skills Coaching?
Michael is an experienced mountain bike skills coach and leader. Having worked with a wide range of riders from beginners to Elite level MTB racers. He is qualified as a British Cycling Level 3 MTB coach and Level 2 MTB Leader.
With over 10 years of MTB riding experience in The Peak District, Scotland, England and Wales, both natural and trail centre terrain. Michael has raced the national XC series for 4 years, and placed on the podium in both National and Regional Races. He is currently focusing on Enduro & Downhill events and has a few top 10s in his category,
Coaching Philosophy
At the root of all of Michael's MTB coaching, is a solid understanding of the components of bike riding ability, and how to help a wide range of people achieve their maximum potential.
His principles of maximum potential in MTB Skill are:
Precision & Control – complete MTB skills to a consistent standard
Physical Strength & Endurance – utilise physical strength to complete the task
Speed – complete skills with agility to increase the pace of your riding
Focus – utilise your mental strength to its full potential
Creativity & Play – try new things and experiment in your riding
---
---
---
---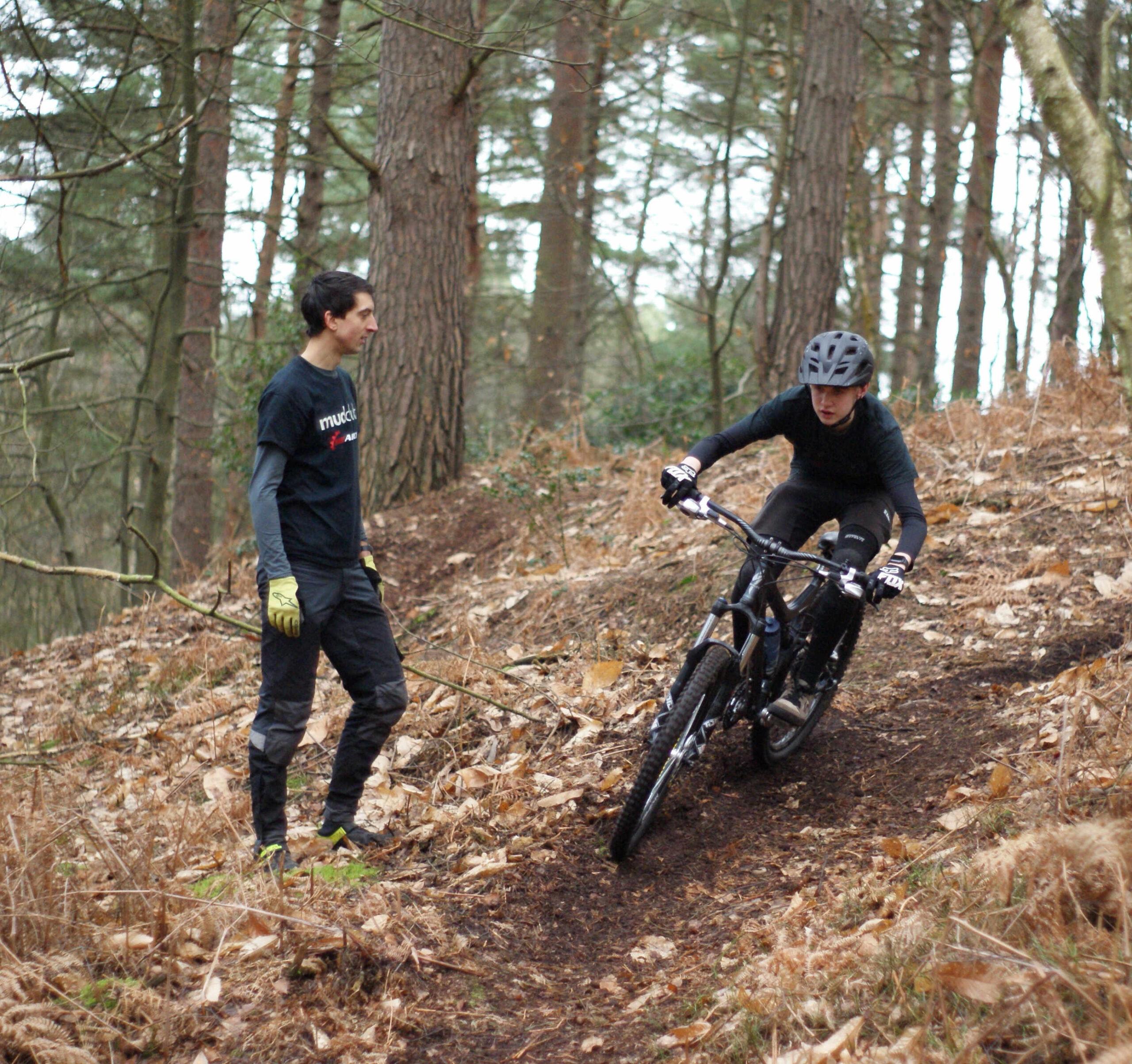 ---
---
---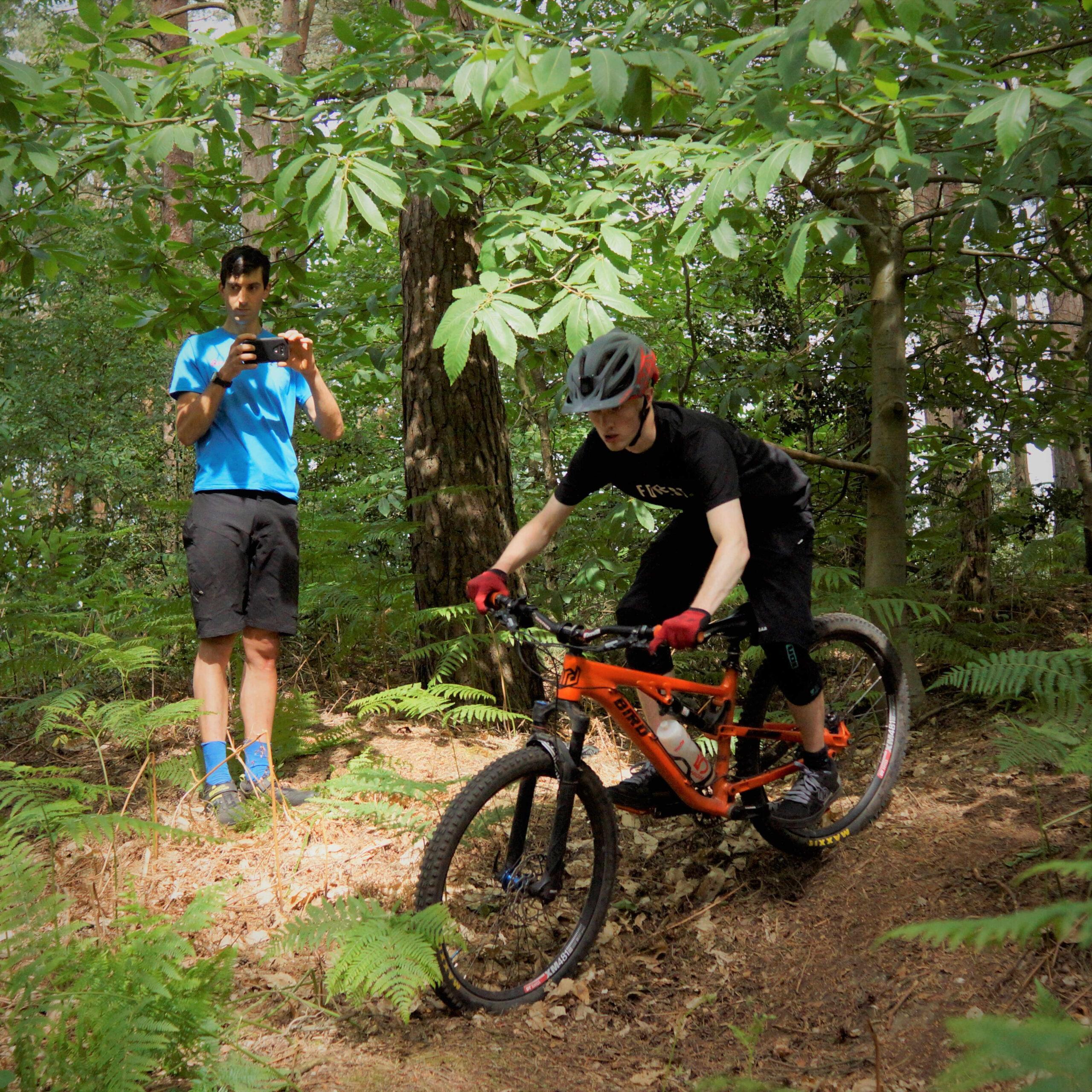 ---