Written By Brían Taylor – Veteran Road Racer
2 years ago I was unfortunate enough to break my collarbone and puncture my lung after hitting a pothole obscured by rainwater on my commute.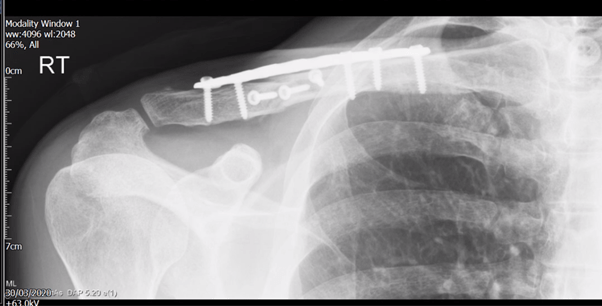 I was at the time training for the Tour of Cambridgeshire and although the Covid-19 pandemic was just starting to take hold, few had any idea of the impact it would have. So at the time, I was keen to regain my fitness and race in June.
As a veteran racer, this was my first serious accident, and the punctured lung and complications around the fracture meant that I didn't have an easy initial route to recovery, but rather 2 phases – initial recovery for the punctured lung, then an operation to pin the fracture 2 weeks later.
I was however back on my bike later that week, spinning out the legs and then following another pause for the operation to pin the collarbone, back again 7 days later. Within 7 weeks, I was back to the pre-accident level of fitness, though outside of cycling it would take 7 months for me to regain full movement in my arm.
Michael's help and support throughout was fantastic, giving expert guidance to help me get quickly back to form.
Rebounding from injury – 5 things you should do
Get a coach
Whilst you can do it on your own, having a professional at this stage will ensure you recover quickly, but don't do any damage along the way. Michael at Rideabout was invaluable at helping get me recover and get quickly back to form, whilst building long term fitness and power.
Listen to your body
It is an amazing thing and can tell you when you are doing too much, but aligned with #1, you do need to start stretching yourself at some point. Remember to fuel, building bones takes a lot of energy. I lost 5% of my body weight (much of it muscle) in the 4 weeks following the crash despite doing little riding and eating well.
Get your setup right
Set your indoor trainer up to facilitate your current ability and adjust as things improve. For me this involved raising the stem, turning the handlebars upside down, changing the saddle for something more padded and less aggressive. Riding one handed is surprising hard on the body even indoors. Without the additional support, your core has to work much harder, so build into it and if possible, support your upper body and ride in a more upright style.
Don't be disheartened
It is a setback, but you will bounce back and with help and focus might end up stronger – I did. My FTP had returned to the pre-crash level by May (7 weeks), and was higher by July
Get back outside and racing as soon as you physically can
Whether you crashed in a race or like me, on your commute, you need to get back out there.