Karen Brocklebank-lambert
(Private MTB Skills Session)
"Absolutely loved this coaching course, very clear and understandable explanations, I could feel myself improving throughout the course, really enjoyed it and would recommend to anyone.
Great time today even in the rain. Learned loads more today. Great points. I even managed to get my big girl pants on and do the drop eventually, with the patience of Rideabout instruction"
Keiron Allison
(Whistlestop MTB Skills Course)
"Top course today with Michael. Really benefitted from having someone analyse my technique and show me the right ways. I feel like I've made progress even in the limited time and now I have the tools to take my riding to the next level."
Jo Shaw

(Private MTB Skills Session)
"Great skills course yesterday. Went back to basics to work on drops. Very well explained, Michael is very patient, and also did some cornering and techy descents (for me anyway), really enjoyed it got a lot to work on, now the practice bit comes in."
James Burton

(Private MTB Skills Session)
"Great skills session today, i have learnt a lot from Michael who has a lot of knowledge and very useful trail riding techniques and excerises to help with what your trying to achieve. We mainly focused on body position & cornering and i certainly feel i have learnt a lot within a short space of time. Michael is very patient and nothing is to much trouble for him a great coach who i would highly recommend.
"
Rob Tomlinson
Road Cyclist
"Grand Canaria - Day 5 - Scotts final boot camp day 😂🚴‍♂️😂
One last big effort 28/29 mile climb up to Pico De Las Nieves - great ride, tough gradients, variable road surfaces but after over 3 hours of climbing, the views were spectacular.
You could see the Teide Volcano over in Tenerife, impressive stuff,
So over the 5 days, I've completed:
372.02 miles (598.70 KM's)
42362 feet of climbing (12911.93 metres)
God knows how many energy bars and gels 😂
Scott you've put a great together it's been great plus a top challenge both physically and mentally and we got there in the end
Feet up time, food, sun, pool before flying home tomorrow night
Gran Canaria - it's been a pleasure
Special shout out too:
First @rideaboutuk - Michael as been a brilliant coach for a while now and his training as got me this string, highly recommend him"
---
---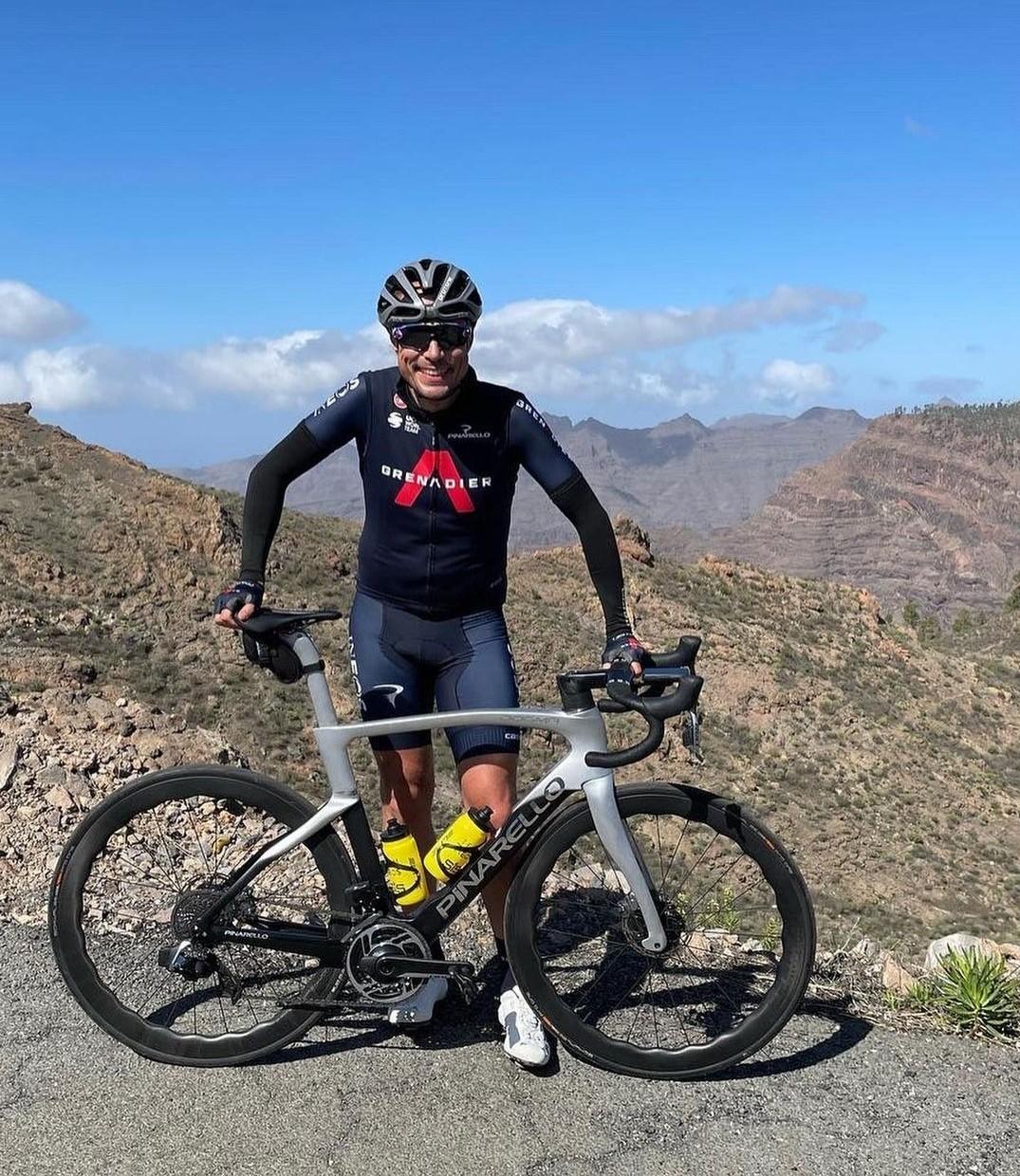 Phil McNamara
3rd cat vet road/circuit racer
" So - I sat down with Michael from Rideabout as my new coach in early May 2018, and came up with a plan to start racing, and to get my 3rd Cat by August.
Michael put in place a strong plan to help me develop as a new racer, and gave me a great amount of advice, guidance and generally listened to me rant about my performance (or lack of!) as it developed. Along the way, my race results started to get better, and even taking part in endurance events I could see my times getting better consistently. Even when I wasn't sure if I'd get there, Michael kept me focused with solid advice and training programmes. He is an excellent coach!
I got my 3rd Cat licence - on target, 3 months almost to the day. So I want to thank Rideabout for the support and guidance over the last few months! I couldn't have done it without the excellent coaching, and you were right all along - you said the rewards of building performance and results would be worth it in the end!!"
---
---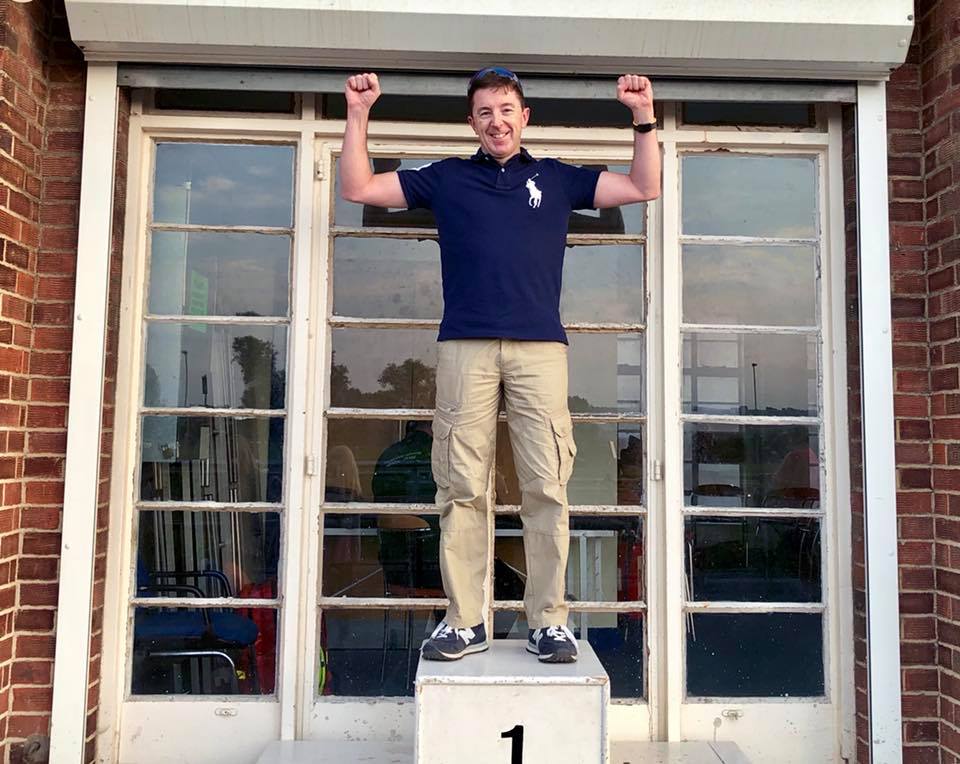 Ed Bishop
Winner of Bath RC Junior National Race 2017, Winner of Surrey League 3 Day Race
"I have been coached by Michael for 3 years now, starting from when I was 15 and I have seen a massive improvement in my technique and results over the years. Michael has helped me progress from someone who knew nothing about bike racing to a confident rider and this has been shown through my race results results and fitness tests. As a coach, Michael is very open and hardworking and always strives to achieve the best coaching plan for me. I have enjoyed working with Michael and would recommend him to anyone who wants to take their cycling further."
---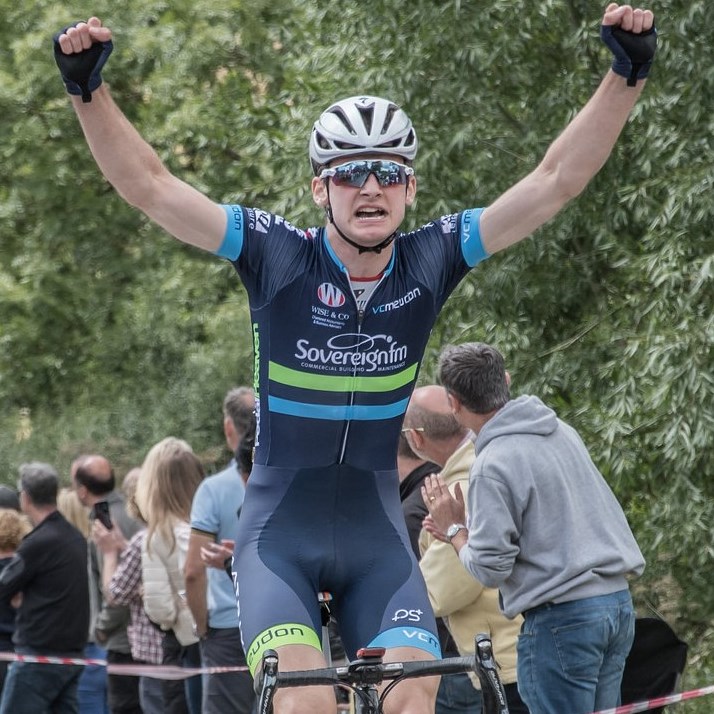 Andy Calladine
Vet Road Racer
"In 2015 I was looking into trying out road racing and realized that I needed to not only improve my fitness but also need to look at my bike handling skills and technique. I contacted various coaches in the Guildford area and was impressed by Michael's approach and ability to develop a training plan to suit my needs while taking into account my busy work and personal life. He also run blocks of group training concentrating on specific road racing techniques and skills, these are well worth attending as they give you skills that you can use in races to improve performance.
I've been coached by Michael since March 2015 and the improvement of not just my strength on the bike but also my bike handling skills have improved dramatically. An example of this is when I competed Ride London in 2014 my time was 5 hours 45 minutes, when I repeated the event in 2016 min time was 4 hours 34 minutes. 2017 I started the race season with a top ten at Thruxton in the Cat 4 race, and if it wasn't for a bad crash in my next race I would have probably got close to achieving my goal of a category 3 race license.
I would thoroughly recommend Michael as a cycling coach, he has a very professional, diligent approach to his coaching and will provide honest feedback on that you're doing well and what you're not doing well. He also explores the motivational side which is very important and will set realistic goals of what you can achieve."
---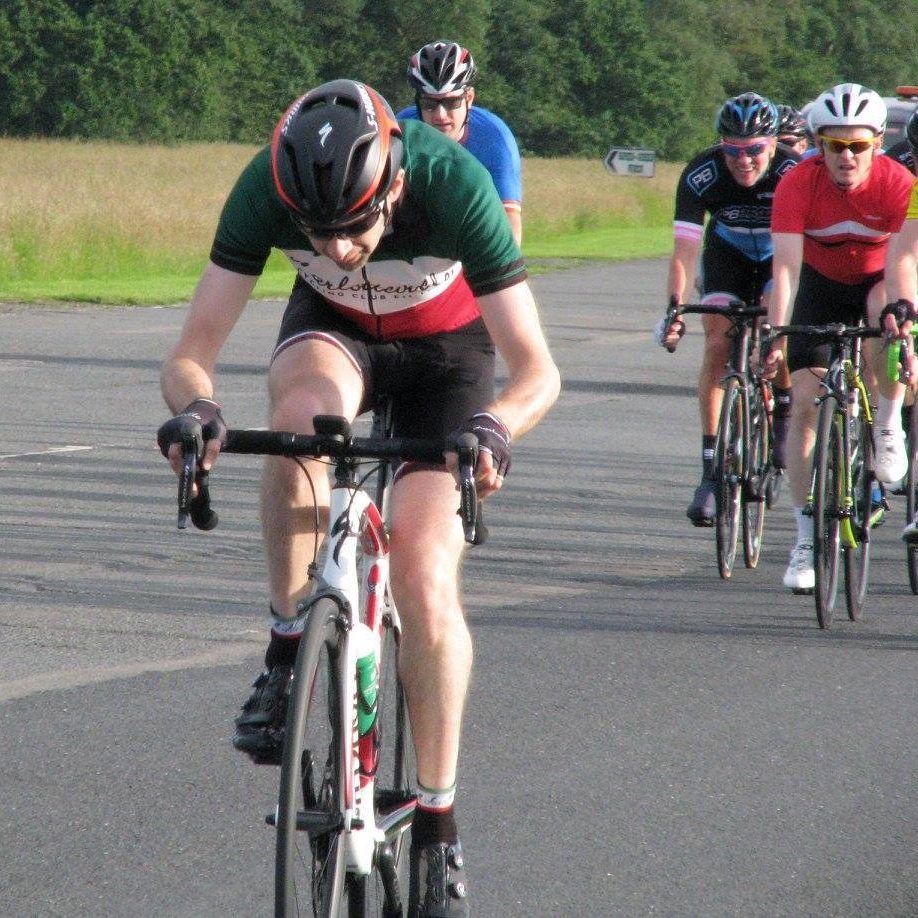 Greg Barber
Masters Road Racer
"I started being coached by Michael in December 2016.
As I have a demanding job, he has provided me with a weekly training plan, mostly based on
Interval sessions on a WattBike. Sometime the training has to be revised during the week to fit any
changes in my schedule.
I have made significant improvements which were measured in Michael's lab, on a regular basis.
Michael has followed all my training sessions on Training peaks.
Michael is a committed and dedicated coach.
I will not hesitate to recommend Michael.
Here's an example of my improvement:
Tour of Cambridgeshire results:
June 2016:
3:35 Position 81 out of 924
35 minutes behind the winner
June 2017:
03:13:12 Position 34 out of 950
21 seconds behind the winner"
---